Shira
Nutritional Counselor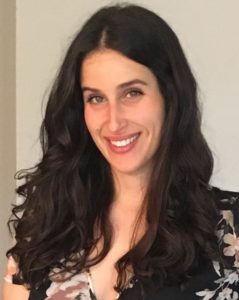 Shira has struggled with weight for the majority of her life, beginning around age 11. At age 18 she was told by a doctor that she was prediabetic and was recommended as a candidate for the lap band procedure. She became motivated to lose the weight on her own, without surgery. After years of trying many diets programs in the past with minimal success, she was finally able to lose 80 pounds by implementing healthier nutrition and lifestyle changes. She found Ideal Protein in 2012 and felt very passionate about helping other people reach their weight loss goals. She has a Bachelor's in Psychology and is continuing education in order to get her Masters degree to become a licensed psychologist.
Shira regularly conducts some of our weekly support group meetings. She is very knowledgeable about triggers, behaviors surrounding food, and eating habits. She offers emotional support and mindfulness tools to help guide individuals towards a better state of mind, so that they are able to improve their relationship with food and their body.
Shira has attended super weekends, and has successfully completed the protocol. As a Nutritional Counselor, she provides insight as well as education to help individuals during their program, and to achieve better health, vitality, and overall wellness by establishing positive habits for the future.
Our medically developed weight loss protocol and smarter lifestyle choices education offers dieters what they really want…a structured program that can put an end to constant dieting.
Business Hours
Monday:
By Appointment Only
Tuesday:
7:00am - 1:00pm
Wednesday:
By Appointment Only
Thursday:
7:00am - 1:00pm
Friday:
By Appointment Only
Saturday:
7:00am - 12:30pm
Sunday:
Closed
Holiday Hours:
Dec. 24th – Closed
Dec. 25th – Closed
Jan. 1st – Closed
All other days and times are regular business hours
Ideal Body LA is Authorized to Use the Ideal Protein Weight Loss Protocol and Products. The testimonials on this website are those of the individual that is identified, you should not necessarily expect to receive these results. Typical results vary from person to person and individual to individual when the Ideal Protein Weight Loss Protocol is followed properly. You should consult your physician or other health care professional before starting this or any other diet program to determine if it is right for your needs.
1110 S. Robertson Blvd # 6 Los Angeles CA 90035 – Phone: 424-333-2003
Copyright © 2023  Ideal Protein All rights reserved.