How Structured Weight Loss Fights the Root Causes of Diabetes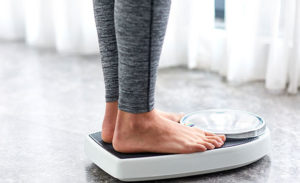 A growing number of Americans have pre-diabetes, the often undiagnosed precursor to diabetes, but medically-supervised weight loss could significantly reduce the amount of new diabetes cases in the future.
"In America, we now have more than 30 million people with diabetes," says Dr. Thomas C. Blevins, an endocrinologist, diabetes expert and founder of Texas Diabetes and Endocrinology.
While the Type 2 diabetes numbers are staggering, the CDC estimates 84 million people are living with pre-diabetes, which is asymptomatic, meaning nearly one-third of the population is at risk for Type 2 without knowing it. The same CDC report warns that many will progress to fully-blown cases within 5 years if changes aren't made.
Fortunately, for those at risk, these changes are within reach. With the right choices, those with pre-diabetes can potentially keep diabetes in remission and live an overall healthier life.
Know your risk
"The main message for public health should be 'know your number,'" says Dr. Blevins, who advises adults to keep their blood tests up to date. "Know if you have it, and if you do, actively do something about it."
Genes can play a role in the risk for diabetes, and certain life events that affect metabolism, like pregnancy, may also contribute to one's chances of getting the disease. But the two largest controllable factors in Type 2 diabetes are diet and exercise.
Type 2 diabetes is a blood sugar disorder, caused by resistance to insulin, a hormone that plays a lead role in the metabolism of fats and carbohydrates. For those who may be overeating or eating unhealthy, the overload of carbohydrates and unhealthy fats leads to insulin resistance, damaging the body's ability to process excess sugar.
Weight loss is vital
Sometimes it's easier said than done. The issues in our country with diet and obesity are not just the root causes of Type 2, but also of related health conditions such as heart and kidney disease, as well as muscle and bone problems.
"For a long time we weren't easily able to target obesity; we didn't have any tools," says Dr. Timothy N. Logemann*, FACC, a cardiologist in Wausau, Wisconsin. "It was a frustration. Short of obesity surgery, we could only tell our patients to eat less and exercise more."
Dr. Logemann recently spearheaded a study into a medically-developed weight loss system called the Ideal Protein Protocol, which has had dramatic results for patients.
This protocol is a low-calorie, carbohydrate-restricted, adequate protein and, most importantly, a supervised diet and maintenance plan, which not only helps patients reach their weight loss goal, but also builds behaviors that help patients maintain a healthier diet and active lifestyle after completion.
"We've been offering this protocol for about 5 years now," says Dr. Logemann. "We've seen many of our patients come off of medication while also improving their blood sugar levels."
An overall health priority
"The focus of cardiology has always been (and should continue to be) prevention," says Dr. Douglas W. Rothrock, a fellow cardiologist and senior national medical advisor for Ideal Protein. "The difference in the paradigm is in improving overall health instead of just treating the consequences of obesity with medication."
For a diabetes specialist like Dr. Blevins, what makes this protocol stand out from other programs?
"I could tell them to go to any other weight program, but I don't really have the ability to supervise it," he says. "The Ideal Protein Protocol has a coaching aspect that's very effective. [Patients] are taught how to make healthier food choices … it offers me a way to confidently say I have an effective plan for them to lose weight."
But the only way a plan like this can work is if everyone takes a proactive role in their own health, getting regular check-ups early and often.
All doctors quoted within serve on the Ideal Protein medical advisory board and/or own and operate a clinic that offers the Ideal Protein Protocol and sells Ideal Protein products.
DASH LUNDE,
editorial@mediaplanet.com
A Doctor's Story: How Women Can Lose Weight
Nov 15, 2017
By Guest Writer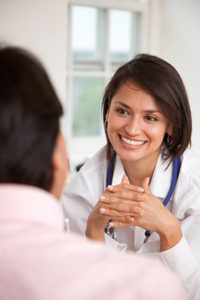 This advertorial was written by Kelly G. Bagnell, MD, FACOG at the Lake Lifestyle Medical Clinic in Polson, Montana, on behalf of Ideal Protein.
As an OB-GYN physician treating women of all ages, I often hear my patients say, "It's so hard to lose this extra weight!"
I understand — I used to carry 70 extra pounds myself. Today, I'm proof that it is possible to lose that weight and maintain a healthier lifestyle, despite going through menopause, taking estrogen, raising four teenagers, and maintaining a very busy medical practice. My experience was so transforming, I started offering the protocol that worked for me to my patients.
Ideal Protein for Weight Loss
I made my lifestyle changes with Ideal Protein, a medically designed protocol for weight loss and weight maintenance. Ideal Protein is based on validated science about how our bodies work and what's most effective for safe weight loss and stabilization.
A sensible program with life-changing benefits.
In my practice, we've seen women lose even just a small amount of weight and be able to get pregnant without fertility treatment. Women of menopausal age have lost weight as well, safely and conveniently. Patients who've tried many other "diets" without success lose an average of 2 to 3 pounds a week.
As the weight comes off, I find there is often less need for medications that treat the symptoms of excess pounds. Two conditions that I've seen improve with weight loss include type 2 diabetes, heart disease, high blood pressure, polycystic ovary syndrome, infertility, and that frustrating post-menopausal weight gain that averages 17 pounds or more. Even my 78-year-old mother-in-law lost the 50 pounds she'd gained through menopause!
More than 3,000 clinics like mine offer Ideal Protein, which includes:
· A delicious partial meal replacement plan
· One-on-one personalized weight loss coaching
· Online educational tools to maximize your chances of success, now and for the long term
· Medical monitoring of health conditions related to weight gain or loss.
I'm proud to be part of a group of health care providers across North America who are helping patients overcome the disease of our generation — obesity. I'm convinced that Ideal Protein is the answer for my patients, especially for women who want to turn their lives around by achieving a healthier weight.
"I've always been a large person. I'd try a diet, lose weight, then gain back more than I had lost," says Joyce Kackmann, a patient and now coach at the Lake Lifestyle Medical Clinic. "It was frustrating. I heard about Ideal Protein from a friend who lost weight and was keeping it off. I looked into the program and really liked that my doctor needed to sign off on my participation. It made me feel like he cared about my well-being. I lost inches and pounds every week, and after just 16 months on the Ideal Protein Protocol, I lost 200 pounds. I also lowered my high blood pressure and pre-diabetic numbers. It was amazing!"
Find long-term weight loss success.
Ideal Protein contains NO magic elixirs, pills or amazing substances that supposedly "melt" fat. It's based on validated science, it's medically designed, and it includes all the components that, in my opinion, are essential to effective, safe, long-term weight loss and maintenance.
Ideal Body LA is Authorized to use the Ideal Protein Weight Loss Protocol and Products. Please note: With relation to FTC guidelines regarding endorsements and testimonials – The testimonials on this website are those of the individual that is identified. Typical results vary up to 6 and 8 pounds lost during the first two weeks and up to 2 pounds per week thereafter when the Ideal Protein Weight Loss Protocol is followed properly. You should consult your physician or other health care professional before starting this or any other diet program to determine if it is right for your needs.
Our medically developed weight loss protocol and smarter lifestyle choices education offers dieters what they really want…a structured program that can put an end to constant dieting.
Business Hours
Monday:
By Appointment Only
Tuesday:
7:00am - 1:00pm
Wednesday:
By Appointment Only
Thursday:
7:00am - 1:00pm
Friday:
By Appointment Only
Saturday:
7:00am - 12:30pm
Sunday:
Closed
Holiday Hours:
Dec. 24th – Closed
Dec. 25th – Closed
Jan. 1st – Closed
All other days and times are regular business hours
Ideal Body LA is Authorized to Use the Ideal Protein Weight Loss Protocol and Products. The testimonials on this website are those of the individual that is identified, you should not necessarily expect to receive these results. Typical results vary from person to person and individual to individual when the Ideal Protein Weight Loss Protocol is followed properly. You should consult your physician or other health care professional before starting this or any other diet program to determine if it is right for your needs.
1110 S. Robertson Blvd # 6 Los Angeles CA 90035 – Phone: 424-333-2003
Copyright © 2023  Ideal Protein All rights reserved.